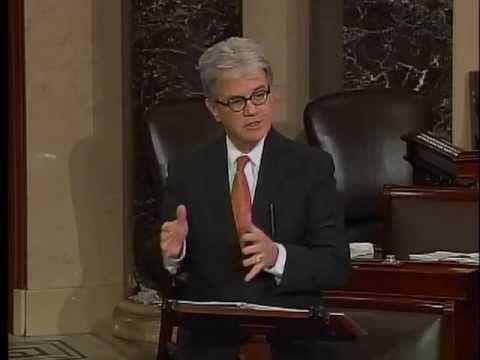 "Epic Coburn rant." Scribbled in a notebook, between notes from two interviews, was that reference to a blunt — and telling — March 20 floor speech by Sen. Tom Coburn, R-Okla., blasting Senate Democratic leaders and his fellow senators.
Coburn, a leading GOP voice on fiscal and budgetary matters, panned Democratic leaders for blocking Republican amendments to a government-wide spending bill. And he hammered rank-and-file members for lacking the courage to vote on difficult issues.
"What we've seen through this process … is a focus on the short term, a focus on the politically expedient, a focus on the parochial from both sides of the aisle," said Coburn, also a medical doctor.
Conventional wisdom across the nation is the Democratic and Republican parties are to blame for Washington's inability to get things done.
Not so, Coburn said.
"Washington is not sick because it's partisan," he said. "Washington is sick because it's political, and it's short term in its thinking."
Notably for Intercepts readers, Coburn targeted Pentagon weapon programs, charging senators with protecting poorly performing, over-budget DoD weapon programs because they provide an economic jolt to their home states. And he — echoing comments from other GOP senators like Lindsey Graham of South Carolina — accused members of both parties with lacking the political courage to take a stand on a range of issues by voting for or against it.
"We have 60 votes [threshold] on all these amendments … because they offer protection for [senators] to vote on them because they know they won't even pass," Coburn said.
"All this time we've wasted … is because we really don't want to govern. What we want to do is not .. have the input of both sides in the bill, other than in committee," Coburn said. "What we want is a fixed outcome. … What's happening to America today is we're focused inwardly on the politics … because it's all about the next election."
In a scathing rebuke of the CR process and Democratic leaders, Coburn drove a dagger into the heart of what the Senate long has billed itself as being: "This is no longer the 'world's greatest deliberative body'."
Bennett is the Editor of Defense News' CongressWatch channel. He has a Masters degree in Global Security Studies from Johns Hopkins University.
Latest posts by John T. Bennett (see all)