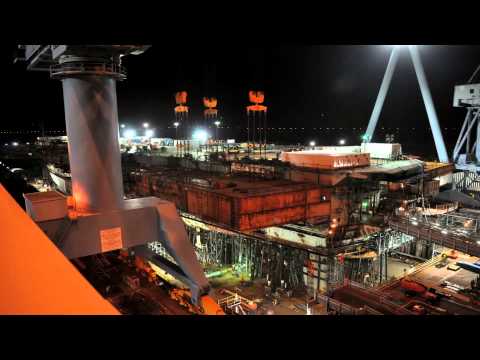 On Saturday, Nov. 9, Susan Ford Bales christened the new aircraft carrier after her father, the 38th president of the United States. Hours later, shipbuilders Huntington Ingalls Industries released a timelapse video of the ship's construction, beginning with its keel laying ceremony in 2009.
Stick with it past the opening tribute to the man who ended "our long national nightmare." This is one of the better sustained timelapse productions you'll see.
Related post: http://blogs.defensenews.com/intercepts/2013/11/go-aboard-uss-gerald-r-ford-cvn-78-the-newest-aircraft-carrier/
If it's on, over, under or around the water, I write about it. Ships and aircraft, units, tactics, leadership, strategies, acquisition, politics, industry. In the USA and around the world.
Latest posts by Christopher P. Cavas (see all)