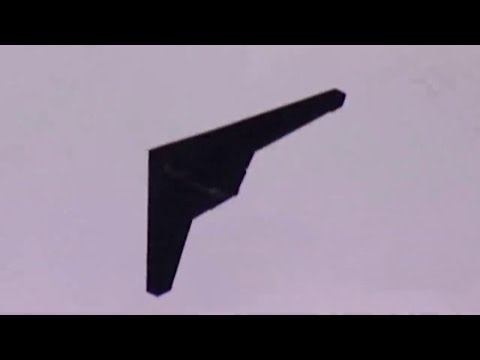 Iran has released video of what it claims to be a reverse-engineered version of a captured RQ-170 Sentinel unmanned aircraft.
The jet — pretty loud jet at that — is seen flying overhead multiple times. The two-minute thirteen second video then shows numerous air-to-air views of the aircraft, apparently from a helicopter chase plane.
The tiny aircraft is smaller than the US RQ-170 captured in December 2011 when it crash-landed in Iran. The Iranian version – which may be a prototype – is 60 percent smaller than the original.
The official FARS news agency quotes government officials who say four Iranian-made RQ-170s will begin operational flights by the end of 2014. Cheekily, officials say they may "gift" one of the Iranian Sentinels to the US should sanctions be lifted.
FARS reports the prototype first flew "about three months ago." The first full-scale version is to fly before the end of this year.
Iran claims to have brought the RQ-170 down through a cyber attack. The Sentinel reportedly was operated by the CIA.
If it's on, over, under or around the water, I write about it. Ships and aircraft, units, tactics, leadership, strategies, acquisition, politics, industry. In the USA and around the world.
Latest posts by Christopher P. Cavas (see all)