Photos of the two ships involved in Saturday's collision off the northeast Florida coast were taken and released Oct. 14 by the U. S. Navy. Neither of the ships, the nuclear-powered attack submarine USS MONTPELIER (SSN 765) and the Aegis cruiser USS SAN JACINTO (CG 56), show any topside effects, but both ships have been damaged.
The incident occurred about 3:30 p.m. while the ships were engaged in exercises with the USS HARRY S. TRUMAN (CVN 75) Carrier Strike Group. The submerged submarine, according to a Navy spokesman, was coming to periscope depth when it was struck by the cruiser's sonar dome, a large, bulbous structure at the foot of the ship's bow.  
There were no reports of injuries from the collision, and the submarine's nuclear reactor plant was reported to be undamaged.
But the vertical control fin of the MONTPELIER was damaged — either bent severely or sheered off — and the fin is not visible in the photos released on Sunday.  A Navy official confirmed Sunday evening the fin has been damaged.
Two photos of the SAN JACINTO were released, neither showing any visible indication of damage, including at the bow.
Both ships continued underway under their own power after the collision. Video of the ships underway, shot on Oct. 14, was put up on YouTube by the Navy on Oct. 15.  The videos are at: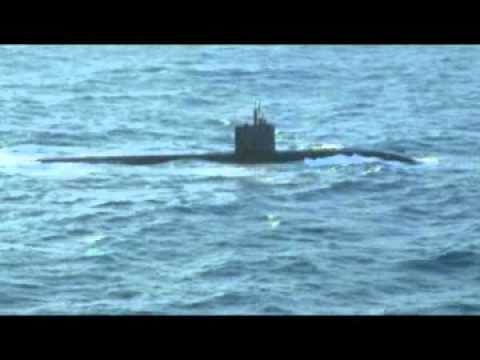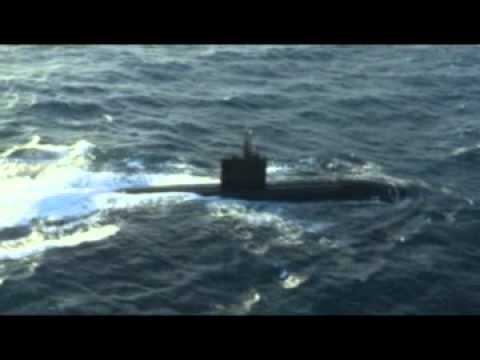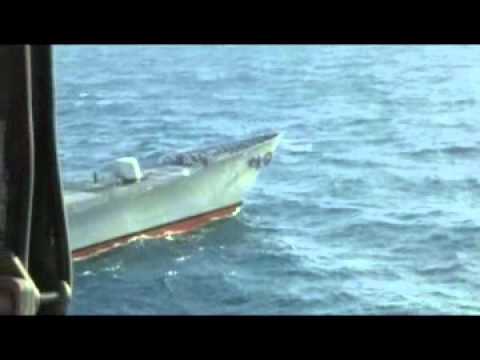 The MONTPELIER, escorted by a destroyer, arrived Sunday evening at the Navy's submarine base at King's Bay, Ga., while the SAN JACINTO tied up Mayport Naval Station, near Jacksonville, Fla., also late Oct. 14.
The Navy has begun an investigation into the incident.
Both ships are homeported at Norfolk, Va. MONTPELIER returned from her last deployment in February, while the SAN JACINTO is working up to deploy with the TRUMAN strike group.
Below is the full text of the Navy statement released just after 7:00 p.m. on Oct. 13:
Story Number: NNS121013-07       Release Date: 10/13/2012 7:17:00 PM
From U.S. Fleet Forces Public Affairs
NORFOLK, Va. (NNS) — A U.S. Navy submarine and an Aegis cruiser collided off the coast of the Eastern United States earlier this afternoon.
The collision between USS Montpellier (SSN 765) and USS San Jacinto (CG 56) occurred at approximately 3:30 p.m. Eastern Daylight time.
No personnel aboard either vessel were injured.
Overall damage to both ships is being evaluated. The propulsion plant of the submarine was unaffected by this collision. Both ships are currently operating under their own power.
The incident is currently under investigation.
Both the submarine and the ship were conducting routine training at the time of the accident.
If it's on, over, under or around the water, I write about it. Ships and aircraft, units, tactics, leadership, strategies, acquisition, politics, industry. In the USA and around the world.
Latest posts by Christopher P. Cavas (see all)