Like just about everybody connected with the Navy, the folks on the USS HARRY S TRUMAN (CVN 75) took time this weekend to watch Navy once again get the better of Army in the annual football smackdown. But the TRUMAN crew also is out to sea, hard at work, and they're testing a new aircraft, the X-47B prototype strike jet. It's the first time the new unmanned aerial vehicle (UAV) has gotten wet with salty sea spray.
Look closely at these pics, taken Sunday, Dec. 9, as the ship maneuvered off the mid-Atlantic coast. For years, computer-aided illustrations have portrayed a carrier of the future, showing bat-wing UAVs that look a whole lot like this puppy, tucked among the normal flight deck clutter.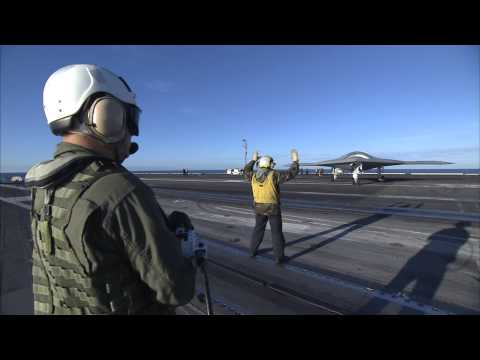 But this time, that's not photoshop. It's the real thing, driving around F/A-18 Super Hornet strike fighters, C-2A Greyhound logistics aircraft, and H-60 helicopters. Sailors, engineers and members of the Navy's Unmanned Combat Air System (UCAS) program office (PMA-268) aboard the TRUMAN are learning how the aircraft maneuvers on and off elevators, over arresting gear wires, around a crowded hangar, and hooking up to catapults.
The aircraft was hoisted aboard TRUMAN at Norfolk on Nov. 26, and the carrier is undertaking about three weeks of tests with the unmanned system.  A sister aircraft — the Navy has two X-47Bs, both delivered from Northrop Grumman — made the UCAS program's first catapult launch Nov. 29, taking off from Naval Air Station Patuxent River, Maryland.
While the current round of tests on the TRUMAN is centered on testing handling and control characteristics, officials have not ruled out a flight test if all conditions are nominal.
VIDEO: Maneuvering on the flight deck, with control unit at :32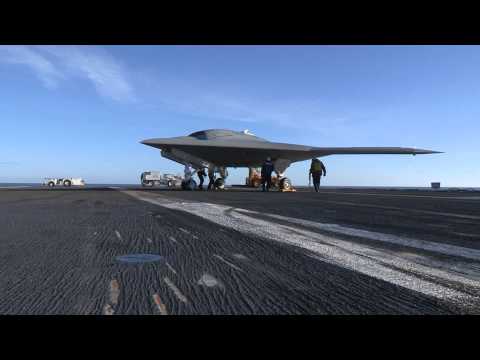 VIDEO: View from the carrier's island as the X-47B drives on the flight deck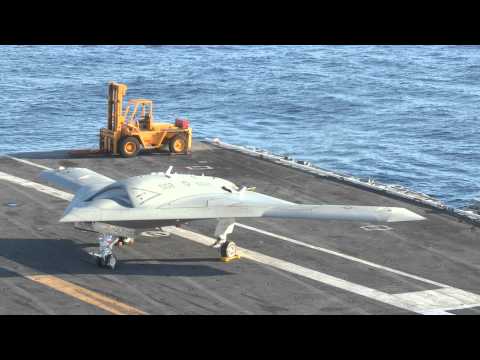 VIDEO: Overall views of TRUMAN underway with X-47B on deck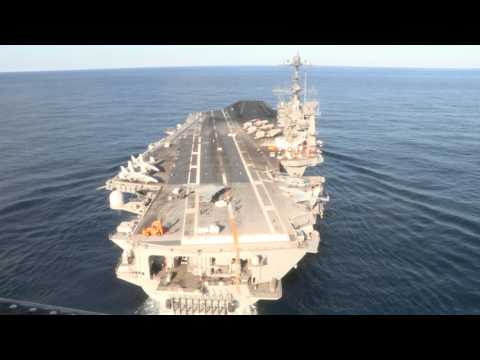 If it's on, over, under or around the water, I write about it. Ships and aircraft, units, tactics, leadership, strategies, acquisition, politics, industry. In the USA and around the world.
Latest posts by Christopher P. Cavas (see all)