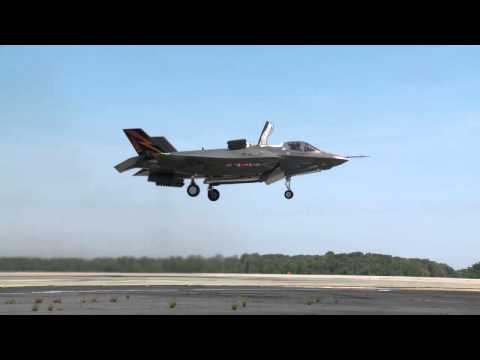 Who needs short-takeoff when you can just rise straight up into the sky?
The latest development with the F-35B short-takeoff and vertical landing (STOVL) version of the Joint Strike Fighter took place May 10 when BF-01 performed the first-ever vertical takeoff by one of the test and evaluation aircraft.
The flight took place at the U.S. Navy' s naval air test station in Patuxent River, Maryland.
The Marine Corps doesn't intend for the aircraft to regularly takeoff vertically on operational missions. According to a Lockheed Martin press release, "VTOs are required for repositioning of the STOVL in environments where a jet could not perform a short takeoff.  In these cases, the jet, with a limited amount of fuel, would execute a VTO to travel a short distance."
If it's on, over, under or around the water, I write about it. Ships and aircraft, units, tactics, leadership, strategies, acquisition, politics, industry. In the USA and around the world.
Latest posts by Christopher P. Cavas (see all)