The Northrop Grumman X-47B unmanned jet aircraft is small but impressive, and on July 10 it accomplished something no purposely-designed unmanned jet had ever done – it successfully landed on the flight deck of an aircraft carrier at sea.
Proof-of-concept jet aircraft, such as F/A-18 Hornets fitted with remote control gear, have performed the feat previously, but the X-47B is a whole 'nother leap forward. Built under the Unmanned Combat Air System (UCAS) program, the two demonstrator aircraft have proven the feasibility of operating unmanned jets in the complex carrier environment.
Taken to sea last winter on board USS HARRY S TRUMAN (CVN 75), the X-47B initially was used to test out handling issues aboard the carrier. This May, the aircraft was loaded on board USS GEORGE H W BUSH (CVN 77) for the first flying tests, and on May 14 the plane performed its first catapult launch. Touch'n'go tests followed, with the aircraft performing a landing approach but not actually "trapping" an arresting wire.  The recovery operations of July 10 were perhaps the most sophisticated examples of the program's technological prowess, the culmination of a seven-year, $1.5 billion effort.
The test program now is nearly at an end, as the Navy transitions to development of a new Unmanned Carrier Launched Airborne Surveillance and Strike (UCLASS) program to develop operational aircraft.
Here are a number of scenes from the X-47B's landing operations on July 10.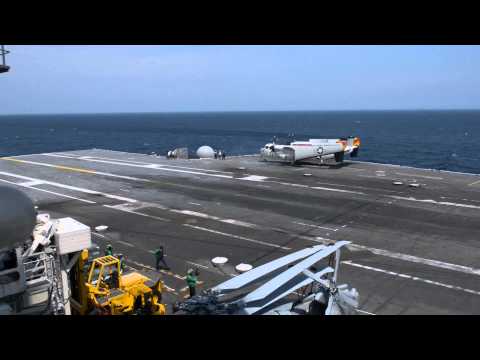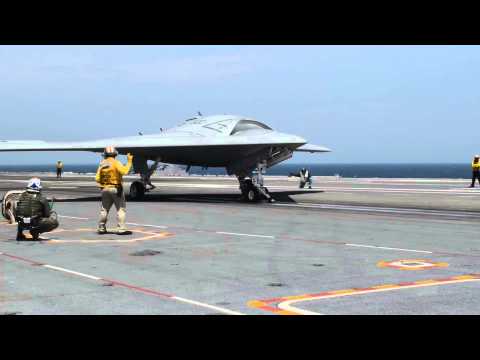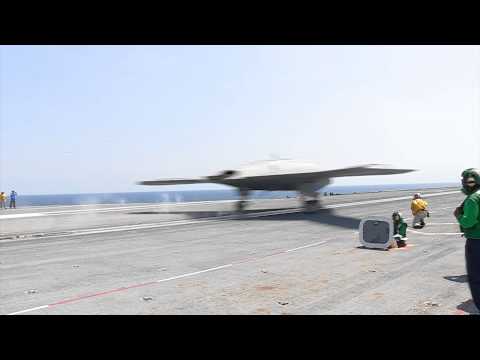 If it's on, over, under or around the water, I write about it. Ships and aircraft, units, tactics, leadership, strategies, acquisition, politics, industry. In the USA and around the world.
Latest posts by Christopher P. Cavas (see all)