As part of President Obama's FY 2014 budget, NASA will receive funding for a manned spacecraft to intercept an asteroid, redirect it, and then study it to find out more about the universe.
It's not quite Bruce Willis territory, but it's still pretty ambitious. And yesterday NASA released a new "trailer" for the mission, detailing how this whole thing might work.
Click on the "more" tag to see the video!
The agency is creating an asteroid mission baseline concept to develop further in 2014 to help engineers establish more details about the mission. Meanwhile, engineers and scientists across the agency continue to evaluate several alternatives, as well as ideas from the public, for consideration throughout mission planning.
The asteroid initiative will incorporate advanced solar electric propulsion technology as a power source for spacecraft, offering greater flexibility to the spacecraft and mission planners. The mission also leverages the agency's progress on the Space Launch System rocket, Orion spacecraft and other cutting-edge technology developments.
In late July, NASA conducted its asteroid mission formulation review, which brought together agency leaders from across the country to examine internal studies proposing multiple concepts and alternatives for each phase of the mission, and assessed technical and programmatic aspects of the mission. Currently, NASA is assessing the more than 400 responses received to a request for information in which industry, universities and the public offered ideas for the initiative.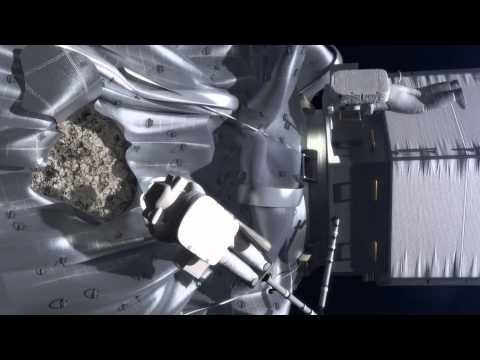 Air Warfare Correspondent
at
Defense News
Aaron covers the Air Force for Defense News. In his spare time, he tweets about the Air Force for Defense News. Follow him @AaronMehta
Latest posts by Aaron Mehta (see all)