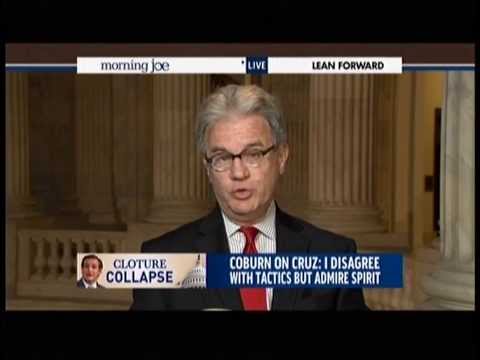 All eyes Thursday will be on House Speaker John Boehner in the drama surrounding a possible government shutdown. The Ohio Republican is slated to address reporters following a meeting with his caucus about the chamber's next moves.
The Senate will be busy doing what the Senate does, debating, its version of a government funding bill to keep the Pentagon and other federal agencies operating past next Monday night.
Boehner's signals about his next step is among three things defense wonks should watch on Thursday.
1. The Speaker Speaks. Boehner is slated to speak to reporters at 10 a.m., but his weekly press conferences are known to slide to the right. The key question is will Boehner move what the Senate eventually will pass, send the upper chamber yet another version of a shutdown-avoiding CR?
The Senate, likely on Saturday, is on pace to pass a six-week CR that strips House-approved language that would kill funding for President Barack Obama's health care reform law.
Boehner, according to sources and reports, has several options. He's been holding his cards close. Will he reveal them today, with a government shutdown — and all its bleak implications for the defense industry and U.S. economy — just five days away?
2. Debt-Ceiling Bill. The House Republican leadership could on Thursday release a bill to raise the nation's borrowing limit that would shift the Obamacare fight away from the continuing resolution debate.
This would set up another fight in mid-October over Obamacare — and a long list of other things — but give cover to some Republicans in the House to vote for a so-called "clean CR" this weekend or on Monday.
The Washington Post, in an article published in Thursday's print edition, called the emerging House debt bill "a grand conservative wish list."
But that's a fight for another day.
3. New Spending Cuts. One of the slowly-emerging paths to avoiding a shutdown next Tuesday at 12 a.m. involves new federal spending cuts — a subject that should be of great interest to defense wonks since the Pentagon's annual and war budgets approaches $600 billion each year even with sequestration.
House Republicans and GOP Sens. Ted Cruz of Texas and Mike Lee of Utah used the CR to go after Obamacare. But many other Senate Republicans blasted the tactic, saying since the votes are not there in their chamber to kill funding for the health care law, the focus should remain on keeping the government running.
It has become increasingly possible this week that the House will send the Senate a different version of a CR than what the Senate will pass soon. That means the contents of a final package has yet to be finalized. And Senate Republicans know it.
On Wednesday, several Senate Republicans began floating the notion that they could support a CR that includes new spending cuts.
Here's what Senate Appropriations Committee Ranking Member Richard Shelby, R-Ala., told me on Wednesday:
"I'd sure like for the final package to be a smaller number," Shelby told Defense News. "$967 [billion], that's what I'd like."
Appearing Thursday morning on MSNBC's "Morning Joe," Sen. Tom Coburn, R-Okla. — who says he "never votes for CRs" — kept up the GOP posturing:
"There can't be a sweetener that gets me unless the CR is totally cutting spending and creating spending for the whole rest of the year, and directing that spending," Coburn said. "And giving some flexibility to the managers to actually make good decisions."
(Editor's Note: You can follow all of Defense News's coverage of Washington's showdown over a shutdown here.)
Bennett is the Editor of Defense News' CongressWatch channel. He has a Masters degree in Global Security Studies from Johns Hopkins University.
Latest posts by John T. Bennett (see all)