Yeah, we know, the Chinese finally have an aircraft carrier. Pretty kewl ship too – if you like ski jumps and non-nuclear propulsion. Not to mention yellow fighters.
In support of the 65th anniversary of the People's Liberation Army Navy – or the PLAN in naval shorthand – the government-owned Aviation Industry Corporation of China has come up with a lavishly-produced video about the newly-commissioned LIAONING. Aspiring to the cutting edge of social media, the Chinese even posted the video on YouTube.
And – oh my. This paean to the rise of PLAN power features flexing sailors, a very straight and proper male singer on the flight deck, plenty of sunrise – or sunset? – quick shots of the ship, cool lighting. Good bit of CGI too, it seems. Not so sure what the narrative is, but that's probably not the main idea here – it's clearly got the government seal of approval. Give it a six-minute whirl.
'Course, the US Navy has been doing the carrier thang for what, something like 90+ years now, so we've sorta got it down. Although lacking a corporate budget, sophisticated lighting gear and computer-generated neat things, Carrier Airborne Early Warning Squadron 116 (VAW-116) in 2006 produced its own video while on a deployment aboard the USS ABRAHAM LINCOLN (CVN 72). Their cover video of the Black Eyed Peas' Pump It has more than 4.3 million hits on You Tube.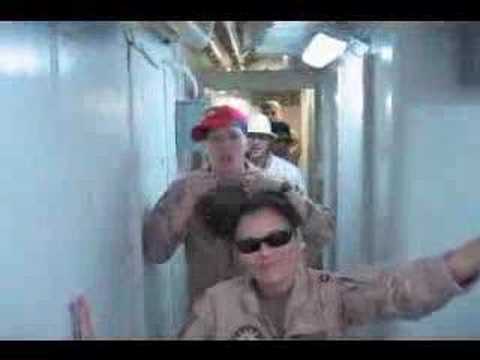 So we know you're late to the carrier game, China, but you've got some work to do on the video thing too. Welcome to the show!
Now beat 4 mil.
If it's on, over, under or around the water, I write about it. Ships and aircraft, units, tactics, leadership, strategies, acquisition, politics, industry. In the USA and around the world.
Latest posts by Christopher P. Cavas (see all)